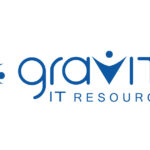 Gravity IT Resources
Job Title: UX Designer
Location: Remote
Job-Type: C2H
Referral Fee: +/- $1400
Employment Eligibility: Gravity cannot transfer nor sponsor a work visa for this position. Applicants must be eligible to work in the U.S. for any employer directly (we are not open to contract or "corp to corp" agreements).
Position Overview:
Gravity is looking for UX Designer to spearhead our client's creative design for mobile and web applications.
The successful candidate will possess 4+ years of experience in the Adobe Suite. Comprehensive knowledge of Figma, Balsamiq, and wireframing are also required.
Our client is a leading climate controlled solutions organization. They focus on moving refrigerated items and perishables around the world. The organization puts sustainability top of mind, working to provide these solutions while maintaining a better planet. They have made a commitment to investing in technology and staying cutting edge with the technologies they select.
Duties & Responsibilities:
· Design the user experience of new and existing software applications and experiences
· Design and document clear, modern, interfaces with understandable commercial transactions
· Assist with researching, exploring, and testing user interface designs for mobile and web based applications
· Translate brand personality into digital and interactive experiences
· Collaborate in an agile environment with product owners, scrum masters, and developers
Required Experience & Skills:
· 4+ years of experience in a UX or interactive design role for web and mobile based applications
· 4+ years of experience with the Adobe Suite
· 4+ years of experience with Figma, Balsamiq, and other wireframing tools
· 4+ years of experience in an agile environment
· A portfolio that can be shared with the team