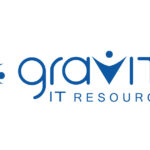 Gravity IT Resources
Job Title: UX Product Designer
Job Type: 6-month contract
Location: Remote
Referral Bonus: +/- $100 per month
Employment Eligibility: Gravity cannot transfer nor sponsor a work visa for this position. Applicants must be eligible to work in the U.S.
Our Client:
Our client has been caring for infants, children, and adolescents since 1955. They opened their first office in Hollywood, FL. Since then, their physicians have cared for four generations of families with their first patients now bringing their children, grandchildren, and great-grandchildren to their practice. From South Florida to Tampa and Jacksonville, across the state of Florida and now across the country, our client has more than 200 locations nationwide.
The Job Overview:
We are seeking a dedicated UX Product Designer to join our growing company. You will collaborate with other developers, engineers, and business users to design our mobile first solution for a wide scoped audience. We hope that as a UX Product Designer, you can put your passion for user experience to work creating a beautiful, efficient solution.
Responsibilities:
Below are some of the responsibilities a UX Product Designer is expected to undertake in their position:
Design a mobile first solution

Work with mockup tools such as Adobe or Figma

Participate in an Agile / Scrum environment

Collaborate with frontend developers and other engineers

Absorb feedback and implement changes

Design a patient portal for a broad target audience

Work with User Testing to conduct case studies with specific groups of people
Job Qualifications and Skill Sets:
Below are the qualifications that are expected of a UX Product Designer:
Bachelor's degree in computer science, computer programming, software engineering, or a related technical field

Three years' experience as a UX Designer using mockup tools such as Adobe or Figma

Having mobile first design experience for iOS, Android, or tablets

Experience with User Testing

Ability to be dynamic

Excellent written and verbal communication skills

Healthcare experience is a plus