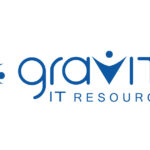 Gravity IT Resources
The User Experience (UX) Research Manager leads a team of UX researchers to uncover opportunities to create more compelling and user-friendly digital experiences across websites and applications. This role will ensure products have the customer insights needed to drive the delivery of more innovative, customer focused, easy-to-use products. The UX Research Manager will advocate for the voice of the customer and infuse user experience principles into product development.
Essential Functions
Strategy & Planning
• Guide the UX discovery process to uncover needs and insights through UX research activities such as contextual inquiry, journey mapping, user interviews, and diary studies
• Establish and manage relationships with key stakeholders including product owners, business teams and technology partners to align with and create product strategies that contribute to business success
• Uncover innovation opportunities and lead design thinking collaboration sessions to inform solution design
• Determine staffing and skills requirements for projects
• Lead and support the vision for UX and identify and implement strategies towards realizing that vision
• Establish an effective and continuous user engagement process to gain valuable insights to share and educate others in the organization, allowing user needs to help establish roadmaps
• Actively advocate and find creative, compelling ways to share research and customer insights so the company has awareness of what UX Research does, how they do it, and the impact of the insights research has delivered
Acquisition & Deployment
• Identify opportunities for marrying qualitative and quantitative methodologies to tell a deeper, more complete story
• Coach teams to deliver impactful multi-phased research projects within budget, timeline and project requirements
• Conduct and oversee formative and summative user research to shape product decisions and measure the effectiveness of designed solutions
• Find creative and compelling ways to share and evangelize research and customer insights across the company
• Define UX KPIs in coordination with other stakeholders for product success measurement
Operational Management
• Hire, supervise, set objectives, and evaluate a team of UX researchers, developing individual skillsets through regular feedback, coaching, and training as necessary
• Manage team workload, project resourcing and coordination for your team of researchers in support of multiple products across the digital ecosystem
• Provide leadership, direction and mentorship to UX research team.
• Lead ResearchOps efforts, working with the team to define research standards, templates, deliverables, tooling infrastructure, and participant recruitment practices across product teams
• Forecast resource needs and provide justification for growing the team to provide necessary capabilities and expertise
• Set the standard for operational excellence by constantly looking for ways to improve our methods, techniques, deliverables, and evaluation criteria.
• Explore opportunities for leveling-up others in the company on research practices and methodologies to accommodate lower priority research needs while continuing to build out the UX research team.
• Formalize capabilities, services and models of engagement with the UX Research team.
• Create and maintain development plans for team members, including training, skills assessment, career planning, and goal planning
• Measure and track ROI of UX successes, construct case studies that demonstrate the impact of UX
Incidental Functions
• Train and knowledge share with development and project teams
• Make presentations to management, clients, and peer groups. Facilitate conversations to gain alignment
• Conduct research into new technologies, including tools, components, and frameworks
• Responsible for hiring activities and fulfilling affirmative action obligations and ensuring compliance with the equal employment opportunity policy
• Up to 15% travel as required
• Work outside the standard office 7.5-hour workday as required
Position Requirements
Formal Education & Certification
• Bachelor's degree (or foreign equivalent) in a Computer Science, Computer Engineering, or Information Technology field of study (e.g., Information Technology, Electronics and Instrumentation Engineering, Computer Systems Management, Mathematics) or equivalent experience.
Knowledge & Experience
• 10+ years IT experience.
• 4+ years of experience managing/supervising teams.
• 8+ years of experience as a UX professional
• Experience using a variety of generative and evaluative UX research methods for both remote and in-person research, including card sorting, heuristic evaluation (formal and informal), cognitive walkthroughs, journey maps, usability testing, etc.
• Understanding of the application of different research methods and the ability to articulate the appropriate methodology to accomplish research goals
• Understanding of user-centered design fundamentals and interaction design principles
• Hands-on experience working with diverse groups of stakeholders to lead them through research proposals and gain alignment on how your research will enable better product outcomes
• Project management skills with a track record of accomplishing goals on time and on budget