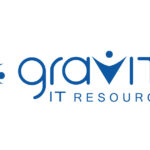 Gravity IT Resources
Job Title: UX Researcher 4
Location: Remote
Job-Type: Contract
Referral Fee: $1000
Employment Eligibility: Gravity cannot transfer nor sponsor a work visa for this position. Applicants must be eligible to work in the U.S. for any employer directly (we are not open to contract or "corp to corp" agreements).
Position Overview:
Gravity is looking for UX Researcher to assist our client with ensuring high performing end-user viewpoints through strategy and research.
The successful candidate will remotely support our client's Digital Product team, through planning to development and release. The ideal candidate will have 10+ years of experience planning and conducting user research and design projects.
Our client is a leading climate controlled solutions organization. They focus on moving refrigerated items and perishables around the world. The organization puts sustainability top of mind, working to provide these solutions while maintaining a better planet. They have made a commitment to investing in technology and staying cutting edge with the technologies they select.
Duties & Responsibilities:
· Ensuring user-viewpoint is well-represented from the Digital Product teams
· Plan, recruit, conduct, and analyze UX research
· Obtain user needs for short and long term visioning
· Guide teams on best research methods for a given problem
· Prepare and deliver easy-to-understand, well-designed research plans and findings tailored to a variety of audiences
Required Experience & Skills:
· 10+ years of experience in a User Experience role
· 10+ years of experience planning, conducting, and summarizing user research and design workshops
· 10+ years of experience with tools such as Dovetail, Lookback, Validately, Qualtrics
· Experience using a wide variety of research methods across the product lifecycle
· Strong presentation skills, including preparing presentations and presenting to remote audiences