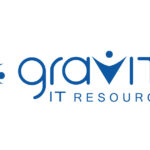 Gravity IT Resources
Company Overview
ID.me is simplifying how individuals securely prove and share their identity online. With their secure digital identity network, ID.me is doing for identity what Visa did for financial transactions. ID.me empowers people to fully control their own data through a portable and trusted login so they don't need to create a new password at each site they visit.
The COVID-19 pandemic has accelerated a massive digital migration for many critical services. These services require a trusted identity to ensure an individual is who they claim to be while keeping out fraud. Identity verification that serves only one organization is costly and time-intensive. Separate passwords for each application add to consumer frustration. With ID.me, login and identity credentials move with an individual so they only need to verify once.
ID.me is a federally-certified identity provider at the highest standards NIST has set for consumer identity verification and login. ID.me is one of only four companies in the United States of America certified by the federal government to bind a legal identity to a digital login.
In addition to providing individuals with complete control over their credentials and data, the company has a "No Identity Left Behind" initiative to expand access and inclusion for all individuals through a video chat verification process. ID.me is passionate about building a robust identity network that does not compromise access for hard-to-identify groups.
Role Overview
We are looking for a passionate, curious and self-driven User Experience (UX) Researcher, Identity to help define the next generation of our Identity product strategy. The UX Researcher is responsible for understanding the user and business needs, translating them into actionable strategies, and a UX project roadmap. Ideally, this new team member will have a blend of hands-on product design experience and user research expertise.
Responsibilities
Work closely with the product team to identify research topics, determine scope, set objectives, present outcomes and provide actionable recommendations
Create studies that address both user behavior and attitudes, generating insights that both fuel ideation and evaluate designs
Design personas, journey maps, service blueprints and other artifacts to shape and influence our designs and solutions
Utilize human-centered framework to work in partnership with cross-divisional teams such as product management, content strategy, engineering, and marketing
Conduct research using a wide variety of qualitative methods (e.g., usability testing and interviewing) as well as a subset of quantitative methods (e.g., surveys and A/B testing)
Leverage user research and analytics tools to measure success, present opportunities, and support decision-making
Communicate results and illustrate suggestions in compelling and creative ways

Ideal Qualifications
The qualifications below are ideal, but not all are required. We encourage candidates to apply if they satisfy some, but not all of the qualifications.
BA/BS in computer science, human-computer interaction, experimental psychology, or a related field with relevant experience
3+ years experience in applied UX and product research
1+ year experience in hands-on product design
Proven experience in qualitative research and user-centered design methods as well as quantitative, behavioral analysis, and statistical concepts
Hands on experience creating journey maps, affinity maps, mental models, and design heuristics