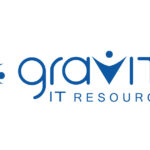 Gravity IT Resources
Job Title: UX/UI Developer
Location: Remote (Utah based candidates are preferred)
Job-Type: Contract
Referral Fee: $500
Employment Eligibility: Gravity will consider US Citizens, Green Card Holders and those with full-time US Employment Authorization (H-1B Candidates). We are also open to contract or "corp to corp" agreements for highly qualified candidates.
Position Overview:
Gravity IT Resources is seeking a UX/UI Developer to work on a new event driven microservices designed system which will impact every student and teacher in Utah. We are looking for highly motivated individuals experienced in making a functional and elegant user experience for many significantly different users. The ideal candidate for this position is a highly skilled and motivated UX/UI and Front-End Developer. They have can make code implementations and are comfortable working in an agile team but also have experience with user interviews, persona creation, empathy mapping and user flows. They are passionate about micro frontends. They've worked in TDD and understand the purpose of testing while developing. They understand and drive conversations for improvement, are enthusiastic about new technologies, and love to impart this knowledge and enthusiasm with others.
Duties & Responsibilities:
Develop W3c web components using technologies such as CSS, Angular, React, .NET, C#, and Azure.

Establish a consistent micro-frontend experience for users whose needs differ significantly from domain to domain.

Make UI pattern and other updates to an established design system via Zeplin

Conduct exploratory UX research with users and analyze, synthesize, and create buy-in around learnings.

Contribute to the team in analysis, design, and testing within a Selenium framework.
Required Experience & Skills:
3+ years' experience with CSS, Angular, Typescript, SCSS, Selenium, SpecFlow, Zeplin and similar/related technologies

3+ years' experience using secure coding practices, Test Driven Development, Domain Driven Design, and implementation.

3+ years' experience in W3c web components, ADA compliance, site optimization, and other standard practices.

Strong understanding of data collections and data flow.

Be a strong user advocate while working with stakeholders and product owners to balance user requirements with business requirements.

Design iteratively via wire frames, high-fidelity UI design, and rapid prototyping.
Nice to Have:

DevOps tools experience (maintaining pipelines, containerization, etc.)

Full-Stack dev experience

Micro-frontend deployment experience