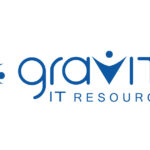 Gravity IT Resources
JOB TITLE: VP – Enterprise PMO
LOCATION: 90% Remote – Hybrid, NYC (Manhattan)
PURPOSE OF ROLE
Leads and supports the implementation of a project centric culture by educating, delivering, and reinforcing Project methodology to enable an atmosphere of harmonized delivery across the organization. Leads the establishment and management of the Enterprise Office of Program Management. Partners with business stakeholders, ensuring changes are embedded successfully into the business. This position is accountable for building the overall project planning and management maturity across the organization, and responsible for supporting and enabling the organization's projects, programs and structured work efforts.
EXPECTATIONS
Sets the direction for the Office of Program Management and Transformations including defining, implementing, and optimizing standards and processes.
Oversees project intake requests, ROI and reviews with management.
Oversees the project delivery process and ensures that information concerning programs (e.g., deliverables, risks, issues) passes to and from internal teams, stakeholders and management.
Manages group's strategy, priorities and projects are being delivered on time and on budget.
Owns the strategic project portfolio management process, from request intake to prioritization, resource allocation, and portfolio-level oversight, monitoring and reporting.
Develops data-based status and health criteria, driving transparent and consistent status reporting.
Provide visibility on resource capacity/capability, with a particular focus on IT, to deliver project portfolio, assist with IT resource planning together with other stakeholders.
Manages budgeting, forecasting and re-forecasting for projects and programs within the portfolio.
Manages, mentors and leads a small team of project /Sr Project managers.
Guides the facilitation of monthly Enterprise Monthly Project Review (EMPR) to ensure portfolio is well understood, on track, and actioned for success.
Partners with key managers within each business segment to understand business priorities and provides transparency to leadership on the LOB portfolio of work.
Manages improvements to the consistency, predictability and efficiency of the organization's program/project delivery capability.
Direct, support and promote both agile and waterfall project management disciplines, as appropriate.
QUALIFICATIONS – EXPERIENCE/SKILLS
10+ years of experience in financial services industry (required).
Project Management certification, e.g. PMI, APM (desired)
Clear understanding of the project management discipline in both waterfall and agile methodologies (required)
Delivery of business change projects (preferred)
Prior experience establishing a PMO (preferred)
Ability to present thoughts clearly and concisely to all levels of the company
Brian.Fonts