VP, Product Development – Client Applications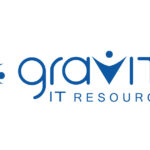 Gravity IT Resources
Job: VP, Product Development – Client Applications
Location: Remote
Job Type: Direct Hire
Referral Bonus: $2,500 +
Must be US Citizen / Green Card Holder
**No 3rd Parties**
Summary:
Our client is looking for an impassioned technology leader who can help transform our business to a market leader. The right candidate has worked with mission critical systems with a proven track record of support the business at scale.
The ideal candidate is a hands-on technical leader who can take our client's client application product development teams from an agile minded team, to one that can match the business agility step for step, and scale out teams and practices. A deep understanding of the business domain is critical to make the best technical decisions in support of business objectives.
Our client is an online brokerage that provides traders and investors the access and tools they need to learn, trade and earn interest.
PEOPLE & CULTURE:
Foster a strong and collaborative engineering culture, ensuring that our diverse workforce feels welcome and supported.
Technical and career mentorship of our Product Engineering teams in conjunction with engineering leaders
Be involved in creating the overall messaging and engineering strategy across the organization, communicating, and reinforcing strategic initiatives and performance, and being one of the leaders that influences the overall organization culture.
Be responsible for building, managing, and recruiting elite Product Engineering teams
ESSENTIAL JOB FUNCTIONS:
Responsible for working with business, product and engineering leadership to develop the technical and product strategy.
Responsible for the technical execution of the product vision (in cooperation with the Technology department), as well as the ongoing team and performance management of the Product Engineering teams that work on those products.
Own the technical roadmap and drive research into new technologies and platforms that we can leverage to push our platform even further.
Ensure development of extensible architectures and solid technical designs.
Actively contribute to technology strategy in collaboration within the broader technology team.
Track key productivity metrics and continually work towards improving team efficiency, engineering capacity and developer satisfaction
Be accountable for technical excellence on the team
KNOWLEDGE, SKILLS & ABILITIES:
Demonstrate strong programming, communication, and project management skills
Rely on extensive experience and judgment to plan and accomplish goals
Wide degree of creativity and latitude
Juan.Rios