Web/Digital Analytics Implementation Lead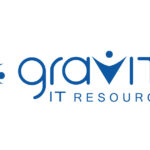 Gravity IT Resources
Job Title: Digital/Web Analytics Implementation Lead
Location: Remote
Job Type: Direct Hire
Work Eligibility: U.S. Citizen or Green Card Holders only
Referral Fee: $1,500
Position Summary:
Digital/Web Analytics Implementation Lead will be responsible for the development and design of tagging structures for digital assets with the appropriate granularity and with minimal system performance impacts. This includes assisting with the installation, configuration, administration, monitoring and maintenance, data governance and PII rigor of the tags in a tag management platform in coordination with outside vendors.
This person will work to understand the needs of the business, its strategic direction and to identify initiatives that will allow the business to meet those goals. Primarily, this involves driving the digital analytic tag development process, supporting Adobe Analytics, determining priorities, expanding the tagging structure, and managing impacts to the analyst reporting.
Essential Duties and Responsibilities:
Drive and ensure analytics implementation provides crystal-clear visibility into the impact and value of new features and functionality as well as onsite marketing and merchandising initiatives.
Define KPIs to measure the overall health of digital properties and build scalable weekly/monthly reporting dashboards to monitor and report out on those KPIs.
Platform Support and Implementation : Must be able to work as part of a team to support, document, maintain and extend the functionality of the digital analytics tagging infrastructure/environment.
Tag Validation and Adobe Analytics Tool : Ability to identify data quality issues, sensitive data integrity, navigate multiple data sources, and work to resolve data quality issues. Ability to create dimensions and metrics on Adobe Analytics to support reporting requirements for the brand.
Work with Digital Analytics team : Must be able to work across lines-of-business leads and Analysts to take business requirements and effectively translate them into technical and functional deliverables.
Work with digital asset development teams : To ensure that all tagging specs/code are properly implemented and new technologies deployed are understood to ensure the integrity of the tag data being collected. This extends from the requirements gathering sessions to tag maintenance in production across the enterprise.
Proactively identify and act on opportunities to improve analytic systems and processes.
Manage and document system and procedure changes.
Recommend and implement digital analytics best practices.
Qualifications, Knowledge & Skills:
Bachelor's degree required, with concentration in engineering/computer science preferred. MBA or other advanced degree preferred
5+ years of years of experience with business intelligence, data mining, databases, preferably with a large global company. Additionally, work experience with digital analytics preferred
Experience in reporting, online analytical processing, analytics, data mining, complex event processing, business performance management, text mining and predictive analytics is preferred
Prior experience managing projects from inception to completion, including on-going support
Extensive experience with Agile (Scrum) methodologies
Experience debugging JavaScript code using tools; FireBug, Chrome Developer
Travel Industry and ecommerce experience highly preferred
Excellent critical thinking, verbal, and written communications skills, with strong experience in communicating with senior management
To perform this position successfully, the individual should be a self-starter and able to complete large projects with little direction. Furthermore, the candidate must be able to perform each essential duty in a timely and accurate manner
Strong business analyst skills; conducting feasibility analysis, requirements gathering, solution implementation
Effective written and verbal communication skills, including the ability to interact within all levels of the organization.
Proficient in tagging websites and mobile applications using responsive design, bootstrap, Angular frameworks
Proficiency as a front-end web developer with expertise in JavaScript and JQuery programming for data capture and event handling methods via the DOM event model
Proficient in manipulating properties, methods and attributes of document objects via the DOM
Proficient in managing tags in a tag management system and ensuring PII rigor for Adobe Analytics and 3rd party tags
Familiarity with scripting for web analytics tool; Adobe Analytics, DynaTrace
Familiarity in writing SQL, stored procedures, and analysis of normalizing data structures
Knowledge of creating interactive applications with fundamental AJAX elements and procedures
Be comfortable dealing with ambiguity and able to adapt to change.
Jessica.Speer