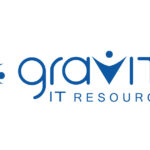 Job Title:  Windows Administrator/Specialist
Location:  Salt Lake City
Job-Type:  Contract
Salary Range:  $100K – $125K
Referral Fee:  $1,000
Employment Eligibility: Gravity cannot transfer nor sponsor a work visa for this position. Applicants must be eligible to work in the U.S. for any employer directly (we are not open to contract or "corp to corp" agreements).
Position Overview:
A qualified candidate will provide unified production management support for the windows infrastructure of the organization.  You will work at the forefront of technology innovation alongside industry leaders and make significant contributions to the field. You will also adopt various tools developed by Engineering team to automate failures using machine learning techniques, notify discrepancies in the health of production environment and help in the automation of health-restoration, with a continuous focus on risk and cost.
Duties & Responsibilities:
Perform Windows Administration activities as part of the organization's Technical Infrastructure team.

Work at L2 level on day-to-day operational issues, requests and project tasks involving various technologies e.g., windows server, active directory, exchange, patching tools, server hardware (blade as well as rack), various enterprise grade antivirus systems, various virtualizations, and public cloud (HyperV, VMWare, Azure,).

Responsible for providing senior level of support for Wintel team, handling the escalated issues and requests from juniors adhering to SLAs.

Responsible for creating, reviewing, and modifying various documentation, participate in CAB (Change Advisory Board) meetings.

Continually evaluate the operations of the environment and assist in the optimization and delivery of server infrastructure.

Communicate and coordinate with application support and other IT support teams to provide timely responses for critical requests.

Involves in Business Continuity plan tests across all regions related to Windows infrastructure.

Adhere to company change management requirements and procedures.
Required Experience & Skills:
3-5 years of experience in a Windows Administrator role

Bachelor's degree in Information Technology, Computer Science, Computer Information Systems, or related field.

Candidate must have worked on enterprise grade server hardware (Install, Configure and Maintain) HP and Dell Rack Servers.

Basic troubleshooting knowledge on MS Exchange administration for Exchange 2010/2013.

Experience on Remote management consoles like Dell IDRAC, HP ILO, VCenter/VSphere.

Hands-on experience developing PowerShell scripts to automate various tasks of OS and Applications running on Windows platform. Research and finding solutions to automate complex tasks.

Hands-on experience of system administration of Windows server-side infrastructure (Windows 2008, 2012, Active Directory, Server Hardware etc.) and associated technologies e.g., DNS, DHCP, WINS and Group Policies
Nice to Have Experience:
Prior experience working at an ISP/Managed Services/IT Services company is preferred, and a background in dealing with global teams and remote teams will be a strong plus.

Working (configure and troubleshoot) experience on breadth of technologies e.g., terminal servers, windows clustering, VMware, Hyper-V, Azure etc.

Experience with various blade systems (HP, DELL etc…) IX. Strong plus for experience on patch management tool administration (WSUS, SCCM etc.).

Working experience (install, configure, manage, and troubleshoot) on enterprise grade antivirus system

Relevant certifications (ITIL, MCSA, MCSE-Server, VCP etc..)