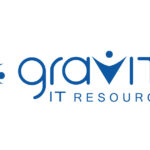 Gravity IT Resources
Job Title: Windows Technician
Location: Washington, DC
Job-Type: Contract
Employment Eligibility: Gravity cannot transfer nor sponsor a work visa for this position. Applicants must be eligible to work in the U.S. for any employer directly (we are not open to contract or "corp to corp" agreements).
Position Overview:
Gravity is looking for Windows Technician to spearhead our client's IT deployment efforts.
The successful candidate will be onsite in Washington, DC from 8-5pm. This individual will be responsible for preparing Lenovo laptops at scale. Knowledge of Windows is required. The position will have exposure to high-powered attorneys.
Our client is a law firm that combines the tremendous strength in their litigation, investigations, and corporate practices with deep knowledge of policy and policymakers, and one of the world's leading regulatory practices.
Duties & Responsibilities:
·Be a reliable first point of contact on Customer Support/Escalations for IT issues
· Provide feedback to management regarding necessary changes and updates, including policies, upgrades, and customer care issues
· Work with computer refresh processes, hard drive wipes
· Create minor updates in custom apps
· Properly return and replace computers for disposal when lease runs out
· Install Windows 10 and MS 365
Required Experience & Skills:
· Experience with technology support
· Experience manufacturing/distribution IT support and troubleshooting skills
· Experience supporting Microsoft environment
· Experience working with and keeping different levels of leadership
· Experience working directly with customers