Workday Application Analyst (Finance/Supply Chain)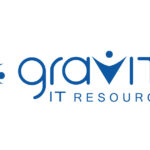 Gravity IT Resources
Job Title: Workday Application Analyst (Finance/Supply Chain)

Location: Onsite (Miramar, FL)
Job-Type: Direct Hire
Employment Eligibility: Gravity cannot transfer nor sponsor a work visa for this position. Applicants must be eligible to work in the U.S. for any employer directly (we are not open to contract or "corp to corp" agreements).
Summary:
This position is responsible for administration and work related to Memorial's business or clinical applications. Provides day-to-day management of applications for complex or large applications. Responsible for supporting systems designing, building, testing, debugging and installation.
Detailed responsibilities:
• Performs complex work for assigned applications including analyzing system capabilities to resolve questions of program intent, identifying output requirements, input data acquisition, reporting techniques and structure, and data controls.
• Maintains assigned application through partnership with technical experts, vendors, and technology teams to ensure the application continues to support end-users and to mitigate any functional or operational issues. Tests and troubleshoots existing and proposed systems to resolve and anticipate application issues, but also to verify accuracy and compliance with procedures.
• Contributes to the planning of application development and deployment, looking at existing information to identify areas for improvement. Independently provides viable resolution to end-user inquiries and problems related to applications, consulting with appropriate vendors where needed.
• Leads vendor selection, data management, and process improvement activities for assigned business application. Contributes to the design and upgrade of systems to ensure up-to-date versions. Provides guidance to vendors on patches and upgrades needed to existing business systems in order to ensure up-to-date and reliable functionality fit.
• Researches market and industry data to understand the use and prevalence of specific clinical applications within healthcare systems.
• Partners with other business applications management teams and contractors to identify synergies and opportunities for improvement, and works with vendors to ensure upgrades and configuration changes are maintained and accurate.
• Develops or modifies established processes and procedures, leveraging market and industry research, to support application efficiency and improvement.
• Manages multiple applications projects or serves as a project lead for a application module or system that requires high level of subject matter expertise or certifications related to a specific application
• Maintains advanced knowledge of current operational workflows that are supported through the business or clinical applications.
• Proactively analyzes operational processes and data to identify opportunities and improve existing processes for workflow optimization.
• Serves as a mentor and technical resource for junior analyst to gain expertise on more specialized and complex clinical applications and functions.
• Recognized subject matter expert for assigned clinical application and may manage special projects for applications teams aimed at advancing the customer experience, reporting, and overall work and data flow through the system.
• Generates and analyzes reports for a specific application in order to decide on making process, improve efficiency, and to outline workflow and processes.
Law.Jones